House Hunting: What Do Gen Z & Millennials Want?
Marketing property to younger generations? See what's on their wish lists
First off, there's a lot of confusion around the generations. While the cutoffs may vary by a few years depending on the source, here's a breakdown according to a 2019 PEW Research report: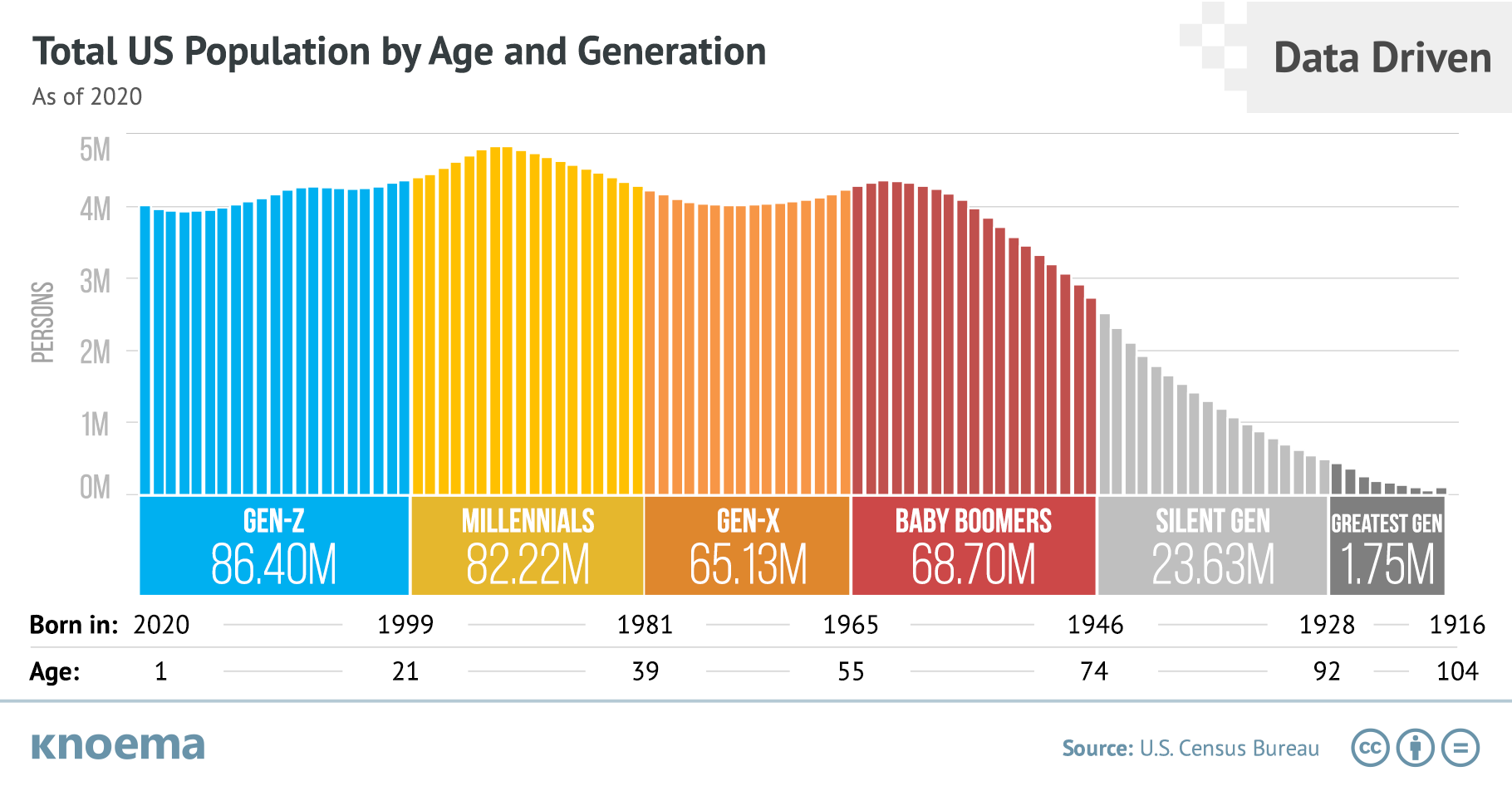 Millennials
Surpassing the Baby Boomers as America's largest adult generation, Millennials (aged 24-39 in 2020) are more diverse and educated than previous generations. They've also postponed buying homes and starting families later than previous generations – partly because they were hit particularly hard by the Great Recession, and partly due to broader societal shifts.
A Surprise Comeback for Split Levels
The style made popular in the 1970's is a rising favorite among millennial buyers for its economical floor plan that provides a lot of space with separation of spaces upstairs and downstairs. Nicknamed the minivan of houses (they're economical but you don't necessarily want to be seen in one), split-level style houses should focus on improving the awkward curb appeal.
Functionality Over SQFT
Use of space is more important than actual size in finding the perfect home. Flexible floor plans that allow for alternative living arrangements (i.e. living with parents, in-laws, siblings, roommates, etc.) are especially attractive.
Pet amenities
33% of Millennials base their home buying decisions around their dog! Features like fenced yards, pet washing stations, pet doors, stain-resistant surfaces, and proximity to parks and trails are hugely popular.
Bold, vibrant colors and patterns
A neutral color palette is favored across all buyers – Millennials included. But with their desire to personalize their living spaces, Millennials are also amenable to bold design sprinkled throughout the home. Examples include a large kitchen island in a bright color, mixed materials and  accent walls with patterned wallpaper.
All About Entertaining
Millennial buyers prefer upgrades to entertainment-related rooms like living rooms, outdoor spaces and kitchens than bedrooms and bathrooms.
Playful Parenting
Millennials spend more time with their children than previous generations, despite having more families with two working parents than say the 1950s. Dedicated playrooms, game rooms and cozy conversation pods where parents & kids unplug to hang out are trending with this generation – many of whom remember and yearn for the nostalgia of their analog childhoods, and hope to recreate a semblance of that for their own kids.
Wellness-minded Design
Sustainable materials, air and water filtration systems, and smart home technology to automate as much as possible hold high importance for this group.
Go Green
Indoor gardens, real and faux greenery worked into interior design reinforce the focus on wellness so popular with younger buyers.
Seamless Indoor/Outdoor Space
Windows, doors and walls that open up allowing for a seamless transition from indoor to outdoor entertaining and living.
---

Generation Z
These digital natives (aged 8-23 in 2020) are optimistic change-makers hoping to make the world a better place. Although the oldest are in their early 20's and haven't quite begun buying homes yet, they hope to and will likely do so earlier in life than their millennial counterparts. Gen Z'ers saw their parents and siblings struggle to find and keep jobs during the Great Recession, so they tend to be more thrifty, practical, and conservative financially than Millennials as well.
Home Workshops
This group learned the value of having a "side hustle" and are well-versed on the gig economy and resourcefully making money off their hobbies. Expect many Gen Z buyers to want dedicated work space in the home for workshops, craft rooms, design studios and hobby rooms.
Co-Living & Tiny Homes
This generation will have more nomadic lifestyle habits making them more open to alternative co-living arrangements and tiny homes.
More Green Lights for Plants
Researchers say that 79% of Gen Z's in the United States aspire to "go meatless" a few times a week. This generation's championing of veganism will take root in future home design trends, where they'll join Millennials in favoring plant-inspired design, indoor gardens, living walls, plant rooms, greenhouses and more.
Brand Integrity
Gen Z'ers care less about "the brand" and more about what companies do to give back and made the world a better place. They are looking for transparency, a clear company mission, and dedication to helping others in order to earn their business.
Thinking of buying or selling a home? Roohan Realty is the local leader for all of your real estate needs. Contact one of our real estate experts or LiveChat with an agent today, we're open 7 days a week.
July 13, 2020 – Eli King Conklin for Roohan Realty | LinkedIn
---
You might also like…