Summer 2020 Home Deign Trends
Some of the hottest interior & exterior home design trends in residential real estate
Thinking of remodeling, buying, or selling? Here are the latest home design trends to keep on your radar for that overdue renovation project or your home search.
Home Style
Modern and contemporary home styles are becoming increasingly popular, especially those with open interior floor plans, clean lines, large format windows, and an abundance of natural light. The Best in American Living™ Awards (BALA) Home of the Year award-winner is a beautiful example of all of these characteristics at play. Nestled in the snowy peaks of Vail, Colorado, the home was designed by Brandon Architects and built by Meadow Mountain Homes. The architects used a glass box concept for the layout to maximize both the interior space and the awesome exterior views of the Rockies:
Exterior Features
Outdoor living space has been important for a while, but according to the National Association of Home Builders (NAHB), there's an even greater emphasis on big, beautiful outdoor spaces since the outbreak of COVID-19. People want porches, and they want them to be large, livable, and in many cases, conversational distance to the street.
Any covered outdoor living spaces are highly sought-after for the ability to socialize while maintaining safe social distance at home in the fresh air:
Another big one – both for single-family and multi-family homes – is package drop-off storage and parcel delivery vestibules. Basically any area that can be made accessible to delivery drivers for safely stowing Amazon packages, grocery deliveries, etc.
Other exterior features:
2 car garage or larger
garage storage
covered outdoor spaces
exterior lighting
Materials
With its wide appeal and ability to add warmth to any space, wood is the clear winner in this category. You'll see it more prominently in flooring, walls and accent walls, ceilings, finishes, furniture and everything in between:
Other materials:
glass
mixed materials
natural materials
engineered quartz
ceramic tile
Kitchen
As the hub of the home, the kitchen can make or break a buyer's overall attitude toward any house on the market. And while many of us like to make these spaces highly personal, there are a few design features that are appearing on more and more people's wish lists. Large center islands with ample storage and room for seating have topped the list for several years. This year though, all white is out and bold, colored islands are in:
New for 2020 are a combination of open and closed cabinets, so homeowners can showcase some of their favorite items in plain view but keep everyday dishes hidden from sight (and dust):
Bathroom
Considering a master bathroom renovation? You'll get the most return on your investment by incorporating any or all of the most sought-after amenities: double vanity sinks, a spacious linen closet, a walk-in/doorless shower, and a freestanding bathtub:
Other rooms & interior features
With more Americans staying at home than ever before, the need for dedicated spaces for living, working, and working out can be tough to achieve in a limited space. That's why flex spaces are gaining traction for home builders and buyers alike, according to the NAHB. Whether it's a den that can double as a guest room or home office, or a pocket office discreetly tucked off of a mud or laundry room, "flex spaces" are having a moment owing to their multi-functional convenience: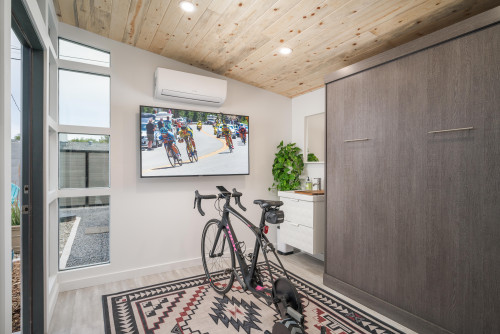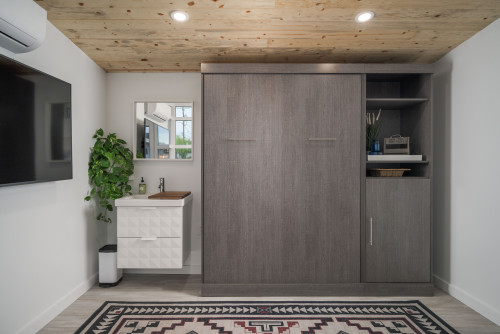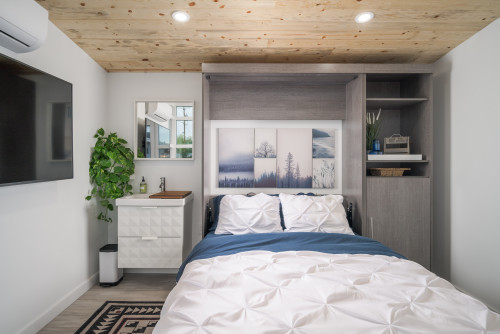 Other interior features:
under stair storage and wine cellars
herringbone floors
mud rooms
pocket offices
large format windows
room dividers
Energy & Utilities
Incorporating interior and/or exterior LED lighting increases home efficiency, adds ambiance, and is a sound investment – LEDs can last upwards of 50,000 hours, or 10 years.
Other utilities:
Air filtration systems
water filtration systems
Triple pane windows
Programmable thermostats
ENERGY STAR® appliances and windows
Thinking of buying or selling a home? Roohan Realty is the local leader for all of your real estate needs. Contact one of our real estate experts or LiveChat with an agent today, we're open 7 days a week.
June 8, 2020 – Eli King Conklin for Roohan Realty | LinkedIn
---
You might also like…